Shopping Cart
Your Cart is Empty
Thank you for your business!
You should be receiving an order confirmation from Paypal shortly.
Exit Shopping Cart
Here's what we've been working on
Here's what we've been working on
Click Here to Add a Title
Here's what we've been working on
Click Here to Add a Title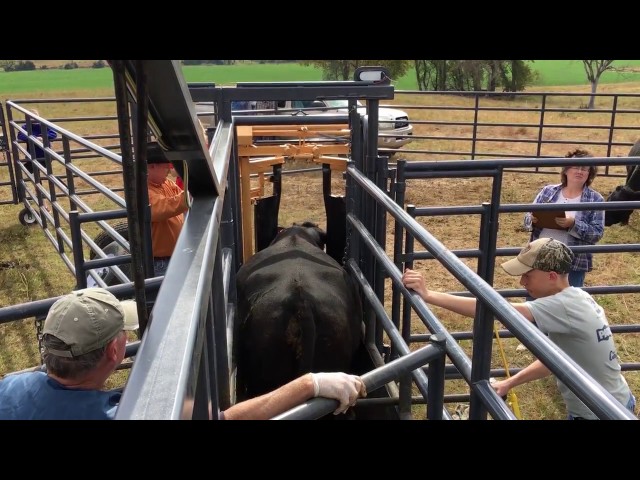 Click Here to Add a Title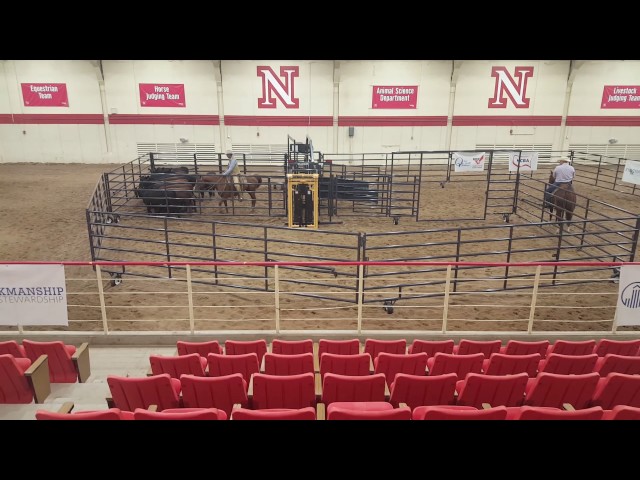 Here's what we've been working on
Click Here to Add a Title
MODEL 30 & 30T - HEAVY DUTY MANUAL HEADGATE
The Model 30L manual headgate is ruggedly built to handle small calves or your largest bull. This headgate has earned the reputation as the toughest, most dependable headgate in the industry. Now available with optional neck bars and a manual headsweep to control the animal's head movement. Working on the head and neck area of cattle has never been easier.
FEATURES INCLUDE
Parallel opening doors and a low step over help prevent a downed animal from choking.
Gate closes down to 3" to hold small calves and latches up to 18" to hold your largest bulls.
A unique hinging system and slides push dirt and manure to the outside with each opening, eliminating build-up and door jams.
Improved positive ratchet lock not affected by weather conditions.
Fully opening doors provide a wide exit and prevent animals from stumbling or jumping when exiting.
The Model 30T has 6 more inches of gate clearance height and a beefed up control handle for working large bulls, taller exotics or bison. Specify left or right handle control (from rear of chute) when ordering.
Height: Gate Opening 66" • Overall 75"
Width: Gate Opening Top 27" • Bottom 20" • Overall width w/handle - 67"
Step Over: 5.5"
Closes To: 3"
Weight: 265 lbs.
Click Here to Add a Title
MODEL A-25 & A-25T AUTOMATIC SELF-CATCHING HEADGATE
The A-25 and A-25T are excellent headgates for one-man cattle handling, allowing the operator to be behind the animal while it catches itself.
Spring assisted gates automatically return to the catch position when the release control rod is reversed. The control rod allows you to release and prod the animal from behind for exit.
A positive tie rod synchronizes the doors, eliminating troublesome chains or cables.
Fully opening doors provide a wide exit and help prevent animals from stumbling or jumping when exiting.
Two simple neck and head adjustments allow you to change from large to small animals in a few seconds.
Controls can be switched from right to left hand in a few seconds to match your site requirements.
Height: Gate Opening 66" • Overall 73"
Width: Gate Opening 28" • Bottom 28" • Overall 39" less handle
Step Over: 2.5"
Closes To: 6"
Weight: 220 lbs.
Click Here to Add a Title
One person can set up the Wrangler Portable Corral in about ten minutes ready to contain 150-400 head of cattle without lifting a panel. The self contained system easily pulls down the highway at the speed limit and fits thru any gate your pickup will. Works on extremely uneven terrain. Over 20 different corral configurations are possible. Wheels on each panel and a electric over hydraulic jack eliminate lifting and saves time. Includes frame gates for sorting. And now comes standard with a solar power charging unit so you battery is being charged whether it's at the farm or in the field. Patent Pending
1. Driven through with a pickup
2 .No lifting or levers
3. No climbing over panels, we have 4-man pass gates on every corral
4. Easily pull any speed limit
5. Multiple pens for sorting
6. Works on uneven ground
7.Our standard corral has more capacity than our competitors largest corrals
8. 1 man set-up
9. Converts to alley for use with squeeze chute, headgate, or loading chute
10. Corral has built in adjustable alleyway
11. Available in gooseneck or bumper hitch models
Click Here to Add a Title
Both Large and Standard Wrangler Portable Corrals come with a built in alleyway frame that can be folded out and connected to the 8'bowgate/13'panel and make a 28" alleyway to load out cattle either end or simply to catch a critter in.
The Wrangler Portable Corral is the only corral on the market where you can move panels around the system to make different pen configurations and it will still fold up on to the frame without having to put them back in their original place.
Self contained power unit
4 man pass gates
Largest capacity corral
Solar battery charging unit
No lifting (hydraulic jacks)
Panels made of 2" round
Solid rubber wheels on panels, no flats!
2-bow gates for sorting
Built in alleyway
Multiple pen options
Gooseneck model available
Choice of Automatic, or Manual,FORMOST Head Gate
Standard Receiver Hitch with Adjustable Hitch on the Rear
Standard Tail Lights
Click Here to Add a Title
*2 position axle – this will let you keep the benefits of a tight wheel spacing to get into the tightest places but the ability to move wheels to the rear position to take advantage of the headgate attachment option and the rear tow hitch option.

Click Here to Add a Title
*In frame animal access doors – These gates are now built into every Wrangler corral. A palpation door will open across the alley and latch no matter what setting the alleyway width is at. 2 independent access doors are right in front of the palpation door giving you access to the rear 1/3 of most large animals. Another door in front of the independent doors allows you access to the middle of the animal and also acts as a palpation door when a chute is being used at the end of the alley instead of the head gate attachment. Swing out doors at the bottom of both sides of the head gate attachment give access to the front of the animal.
*Headgate attachment – we now offer the attachment you see on the flyer that allows you to put a headgate on the rear of the corral to be able to work cattle while still out at pasture. This attachment gives you full access to the front of the animal and gives the operator plenty of room between the rear corral frame and the headgate.
*Spare tire option – The tire & rim is held into place on the corral frame by using a U-bolt and bracket that fits up against a tab welded on all corrals frames keeping it secure and out of the way.
*Light duty hitch option – This allows you to bring along a small trailer to haul a 4 wheeler, a portable squeeze chute, or a portable loading chute. Not designed for heavier trailers or a stock trailer.
Click Here to Add a Title
(3)-Sizes Available call for options and prices..
Standard: capacity of 60 cow/calf pairs, or up to 120 800# calves
Large: capacity of 150 cow/calf pairs, or up to 300 800# calves
Super Large: capacity of 250 cow/calf pairs, or up to 500 800# calves
View Videos of Setup and Take Down of the Corral at the address below:
Call us to make an appointment to view this setup. All orders must be paid for in full before delivery, by cash,check, or wire transfer.
We have the Wrangler Portable Corral and absolutely love it! We are able to get cattle from multiple pastures caught and hauled off of wheat in one day with ease. It also helps a tremendous amount during calving season. We have owned the portable corral for three years and couldn't be more pleased.
This week we caught a 2-year-old bull that put the corral to the test. He tried his best to destroy it and other than bending one of the braces it stood up to him! This great product is not only worth the money, but is one of the best investments we have made.
Jason Nutt
Nutt Cattle Company
/